December 25, 2021
My Daily Reminders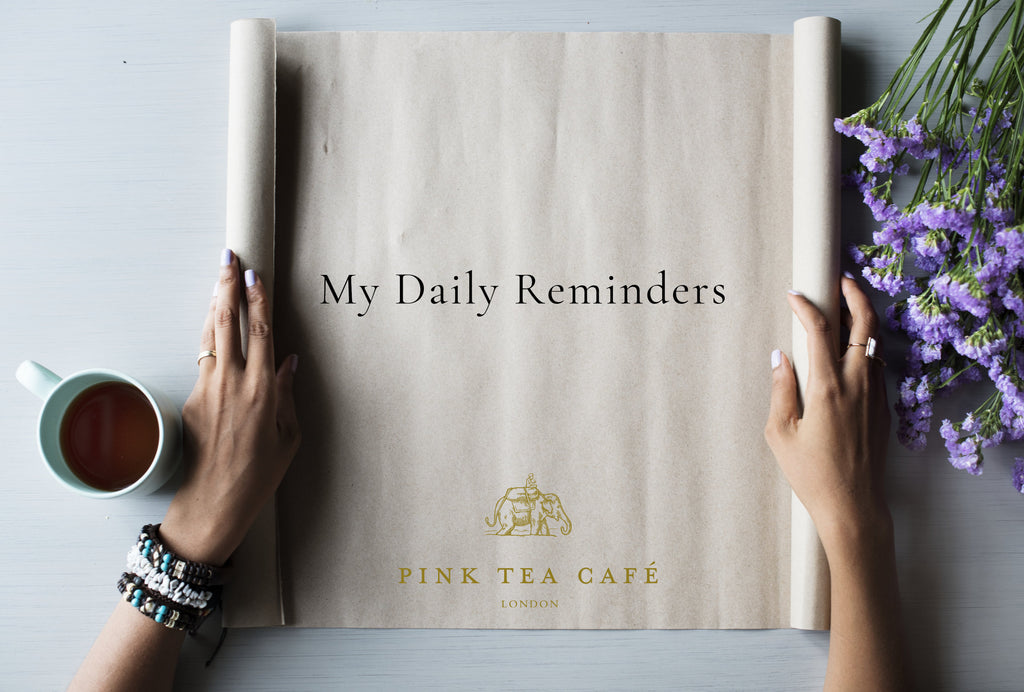 Yawning and involuntary stretching is nature's cue here. I start my day with stretches, even if it is just 5 minutes. I find that small, consistent goals give the most significant sustainable achievement.
Revive & invigorate with a glass of hot water first thing in the morning. It is warming and soothing and gives me a sense of "alive"—a good reminder to reflect on the incredible power and perfection in how our body works.
Do some deep conscious breathing. Even if it is just three breaths, do it every day.
Start the day with something creative. The most innovative aspect of my work, and that certainly is not admin or email checking! Everything else just flows after.
You are not your mind. To become the observer, watch your thoughts and emotions and think about who the observer is.
Remember, in 20 years from now, whatever you're worried about at this moment will be relatively insignificant.
Engage with your five senses to bring you to the present moment. Remind yourself that this moment is all that there is. Relish in that when you get it.
Be impeccable with your word.