Baklava Regular Selection Gift Box, 280g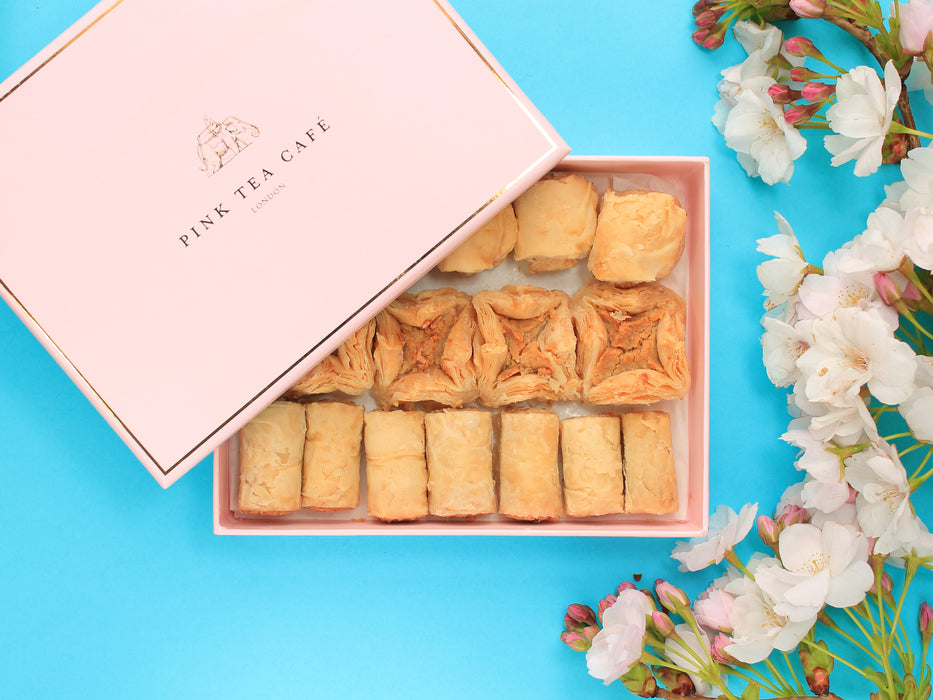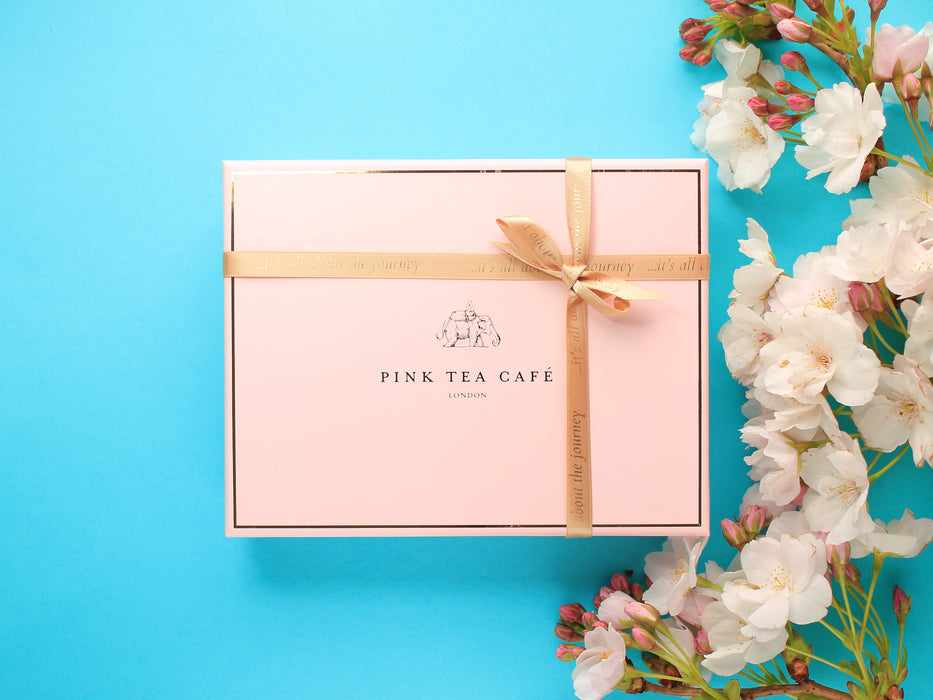 The Power of Now
"To see a World in a Grain of Sand, a Heaven in a Wild Flower, Hold Infinity in the palm of your hand, And Eternity in an hour."
- William Blake
Freshly baked in London, this selection is everyone's delight! Crisp, delicate filo pastry lined with chopped cashew nuts steeped in a sweet syrup. A truly divine and indulgent experience. Lovingly made by hand to traditional recipes, simple, natural ingredients are handcrafted into the most delectable of sweet treats. Our elegant boxes are individually packed and sealed by hand to ensure an indulgent experience. Free from artificial colours, preservatives and flavours. 
Suitable for Vegetarians. Halal & Kosher. Vegan & Chocolate options are also available.
Details
Ingredients & Allergy Information

Storage
Min 280g, 16 pieces

Ingredients: Wheat Flour (Gluten), Butter Ghee (Milk), Vegetable Ghee, Sugar, Water, Cashew, Glucose Syrup (Wheat), Starch, Sunflower Oil, Rose Water, Citric Acid, Salt.

Allergy Information: For allergens, see ingredients in Bold. May contain other Nuts & Sesame seeds.

Caution: Although extra care has been taken to remove all pieces of shell, some may remain.

Store in a cool and dry place away from direct sunlight. We bake our baklava to order and recommend eating it as soon as possible for the perfect texture.