Organic English Breakfast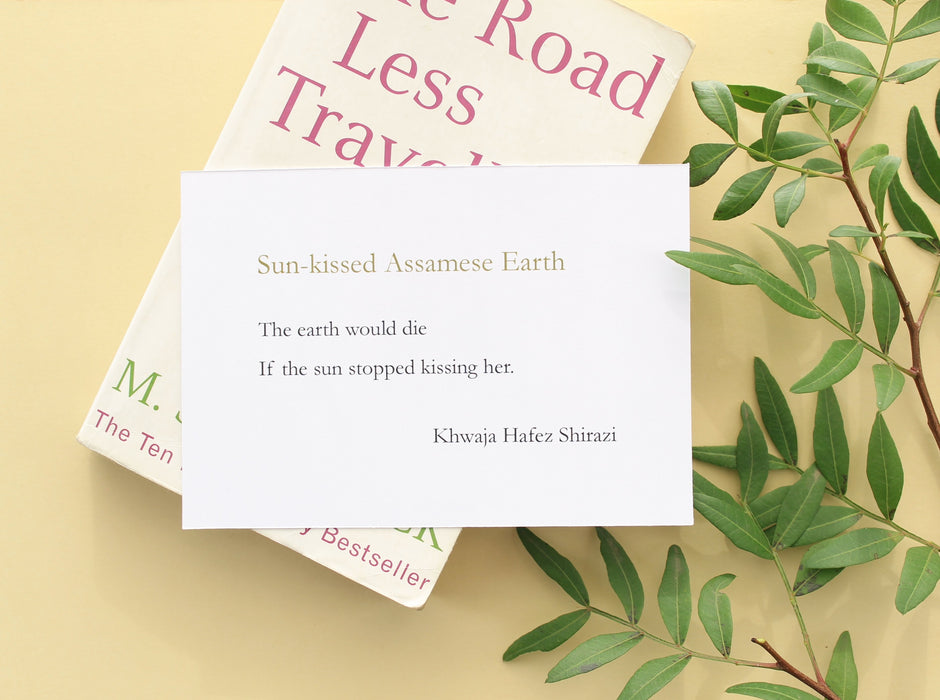 Sun-kissed Assamese Earth
"The earth would die If the sun stopped kissing her."
- Khwaja Hafez Shirazi
A single estate Assam 2nd flush. These delicate leaves with golden tips come from a small estate near the Namdapha National Park, which is recognized as one of India's most affluent biodiversity areas. An extraordinary tea, shining amber in colour with a well-bodied, smooth and malty taste.  
Origin
Brew & Storage

Benefits

Food Pairing

Ingredients

Tonganagaon estate in the Assam region of India

Ideal quantity: 1 heaped teaspoon per cup / 200ml 

Temperature:  95°C 

Infusion time:  3-4 mins 

Store in a cool & dark place

Premium organic black tea, a great alternative to coffee

The perfect breakfast tea

Black Tea. Sustainably sourced & all-natural.